Anima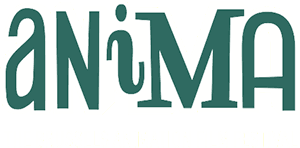 Anima, Brussels Cartoon and Animated Film Festival, seeks to promote cartoons and animated films from all over the world. It also seeks to foster a dialogue between professionals, filmmakers and the public, and to raise awareness of quality animation among film and television distributors.
Anima Vitae
Anima Vitae has been one of the leading animation studios in Nordic countries for over a decade. Anima is best known for 3D feature Niko and The Way to the Stars (2008) which was sold to 118 countries and was also nominated for the Best Feature at the European Film Awards. Currently the sequel for Niko, "Niko2 – Little Brother, Big Trouble", is traveling through the world. Anima has been also nominated twice for the Best European Animation Producer.
Casa da Animação
Non-profit Cultural Association that started in 2001 with Porto – the European Capital of Culture and Porto City Hall, since then has been dedicated to the promotion and dissemination of Animation Cinema. It is currently the representative entity of the Portuguese animated cinema sector.
Centre International de Liaison des Ecoles de Cinema et de Television – Cilect
The International Association of Film and Television Schools (Centre International de Liaison des Ecoles de Cinéma et de Télévision – CILECT) was founded in Cannes, France in 1955, the brainchild of the two leading figures of the French film school IDHEC (Institut des Hautes Études Cinématographiques) – Marcel L'Herbier (IDHEC President) and Rémy Tessonneau (IDHEC General Director).
Cinanima
CINANIMA is an animation film festival organised by NASCENTE – Cooperative Society with Cultural Purposes, and by the Espinho City Hall. Ever since its first edition, back in 1976, it has been working continuously to promote this form of cinema and its authors. It has been considered a precursor of cultural decentralisation in Portugal, as CINANIMA has won international recognition while not belonging to the main cultural centres of Lisbon or Porto.
Escola Belas Artes/Universidade Federal de Minas Gerais
It's a School of Arts created in 1957, as part of Federal University of Minas Gerais – one of Brazil's largest and highest ranked universities. It has the most traditional Animation bachelor in the country, created in the 1980s, and it also offers Master and PhD degrees, along with bachelor courses in Design, Visual Arts, Dance and Theater.
Finnanimation
Finnanimation is a non-profit association formed by Finnish animation producers in 2005. Its aspiration is to build a functioning international network, but also to develop animation industry in Finland. Finnanimation carries out various promotional and cultural export activities abroad and organizes coaching sessions in co-producing and pitching. The association has been supported by the Ministry of Education and Culture in Finland since 2008.
Griffith Film School/Griffith University
Griffith Film School it's part of Griffith University. It's the largest film school in Australia. It offers a range of programs across animation, film and screen media production and games design.
Instituto do Cinema e do Audiovisual
The Institute of Cinema and Audiovisual, IP – ICA, IP, is a public institute integrated in the indirect administration of the State, endowed with administrative and financial autonomy and its own patrimony, protected by the Secretary of State for Culture, whose mission is to support the development cinematographic and audiovisual activities.It was created in 1971 with the purpose of encouraging and discipline cinematographic activities in its industrial and commercial modalities for the production, distribution and exhibition of films, to represent Portuguese cinema in international organizations, to promote the international relations of Portuguese cinema in the cultural, economic and financial fields and to foster the cinematographic culture.ICA is the entity responsible for registering companies and for cinematographic and audiovisual works. It is the responsibility of the ICA to contribute to a better knowledge of the cinema and audiovisual sectors.
Lebanese Film Festival

The Lebanese Film Festival was created in 2001 by Pierre Sarraf and Nadim Tabet to help Lebanese filmmakers showcase their films and meet with their audience. LFF plays the role of a platform that enables directors to meet with producers, industry professionals, special foreign guests, the media and the public. During the festival, filmmakers, industry professionals and movie-lovers will be united by the same desire: to promote the Lebanese cinematic arts, to foster international exchange, and to encourage production initiatives in Lebanon.
Midnight Sun Film Festival

The Midnight Sun Film Festival is an annual five-day film festival in Sodankylä, Finland.
Monstra
Monstra it's an animation international film festival in Lisbon, Portugal. It was created in 2000 and it has grown into one of the most important animation film festivals in the world.
PRAÇA FILMES
Praça Filmes is an animation film production company based in Portugal. It was founded by the José Miguel Ribeiro, one of biggest animation directors in Portugal.
Sardinha em Lata
Sardinha em Lata, created in 2007, is an animation production company.
SOIL
A production house for animated film, based in Brussels, founded by Geert Van Goethem and Linda Sterckx.
Take it Easy
Take It Easy is a production company founded in 2001.We are an independent company producing commercials, photography and all sorts of image content for all types of media. We are based in Lisbon, Portugal.
UCA – University for the Creative Arts

UCA is the top creative specialist university in the UK, offering pre-degree, undergraduate and postgraduate courses in Creative Arts, Business and Technology.